What do I need to know before I start riding a bicycle in Copenhagen? Cycling offers a healthy, cheap and eco-friendly transport option in Copenhagen and sometimes it is even faster than public transport or cars. Here are some tips when cycling in Copenhagen.
Keep to the right
Most newbies to cycling in Copenhagen make the mistake to cycle in the middle of the bike lane. This takes too much space and lead to frustration of hurrying locals on bikes. Therefore it is advisable to cycle on the right close to the pavement. Cycle at you own pace and you'll be able to admire beautiful buildings and alleys.
Signals
Indicate the way you want to go, by giving hand signals to the right or left before turning.
Watch out
Watch over your left shoulder when you are about to overtake other cyclists. Copenhagen is a cycling city, so it's liking that there is somebody just trying to overtake you. A short bell ring is often used as a signal for overtaking. And if you do overtake, always do so on the left.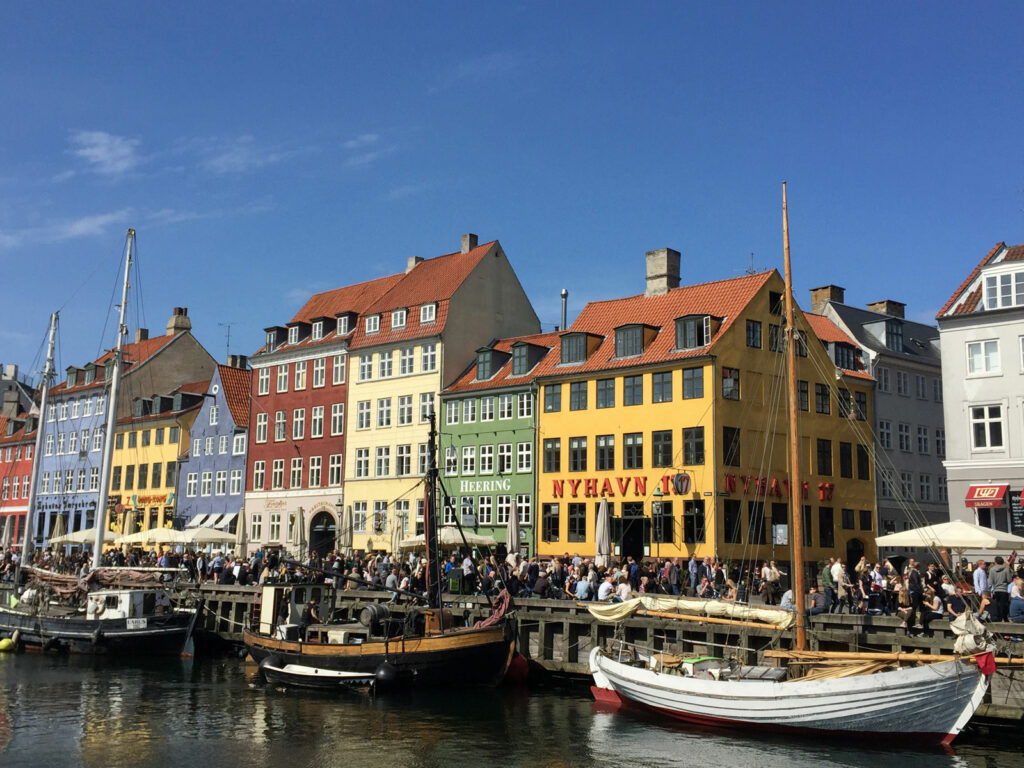 Stay on bike lanes
Do not cycle against the traffic flow, on pavements or pedestrian crossings. Furthermore cycling is not allowed in parks. Please push your bike here.
Follow the traffic lights
Bigger junctions provide separate traffic lights for cyclists. They are smaller than the normal ones and come with a bike symbol. Cycle traffic lights have sometimes a different schedule than the ones for cars.
Be careful at bus stops
There are certain rules for bus stops. The best advice: If a bus stops, you also stop. Wait until all passengers have disembarked and crossed the bike lane. Then you can carry on cycling.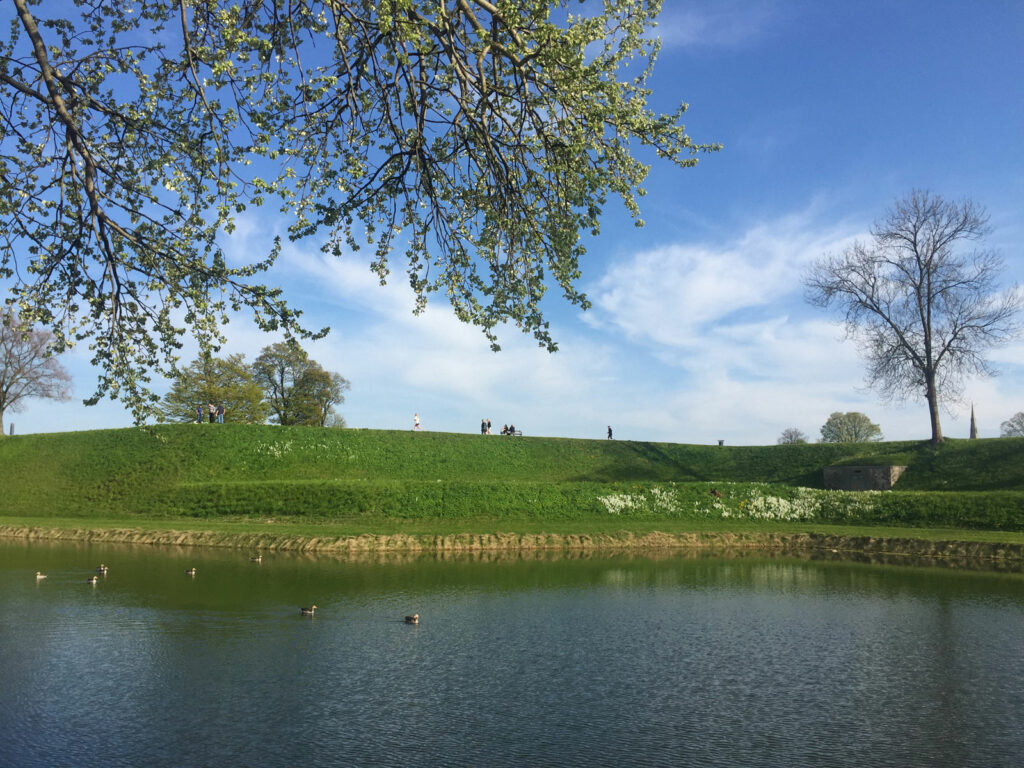 Lights on
In Copenhagen it's mandatory to cycle with lights on after dark. If you're renting a bike, make sure they come with lights front and rear. It's not allowed to use a mobile phone while biking through the city.
One person per bike
It is not allowed to have more than one person on a bike unless it is a cargo bicycle, tandem or a bike with a child seat.
Need a bike? Find a bike rental in Copenhagen.
Experience Copenhagen
You may also like
The perfect guide on cycling in Prague

-

The city of Prague offers excellent natural conditions for cycle tourism. The landscape is picturesque, and there are numerous natural beauties and historical monuments. A variety of cycling guides and maps are available on the market. Prague is one of the most sought after tourist destinations in Europe. While the feet, the tram, and the […]

Madrid's plans for becoming a cycling-friendly city

-

Cycling in the Spanish capital used to be rather dangerous. After a reconstruction of the infrastructure and an education program for motorists that has changed.

How to explore Vienna by rental bike

-

By bike you are on the move and yet slow enough to enjoy Vienna's sights. Vienna has over 1,300 km of cycle paths. Discover Vienna from your rental bike's saddle...