More and more cities are becoming popular for cyclists. There is hardly any better way than exploring the sights of a city on two wheels. Due to many well-developed bike paths, small side roads and sometimes flat topography, a rental bike is perfect for exploring cities.
Get around town on your own pace. Stop at little cafes or parks, cycle along little streets where no tourist comes by. That is the freedom of experiencing a city like Copenhagen, London or Berlin by bike. We are working on a comprehensive list of bike rentals around the world. You can easily search for your nearest bike rental and filter for special needs like tandem bikes, children's seats or helmets.
For us cycling is the perfect way of getting to know a city. You can avoid the crowds in the public transport and you are not dependent on schedules. Your rental bike is ready when you are. And if it rains there is for sure a nice cafe or restaurant within a short cycle distance. In all mayor cities it is easy to rent a bike. There are providers nearly on every corner. Prices for rental bikes vary from city to city and the amount of time you want to rent it.
Ride and cycle through to stay fit and healthy
Cycle past the landscape of numerous undulating meadows and valleys, high rising peaks and mysterious caves, splendid mountains and massive glaciers and stunning lakes, as well as rare wildlife inculcating in you an immense insight while also shaking loose your poetic side. It won't just ignite a sense of pure pleasure in you, but will also invoke an active lifestyle and healthy routine. The sedentary lifestyle, inactive routine and polluted environment have already taken a greater toll on our lives. So as to minimize its very effects, have a pure, pollution free environment and in order to enjoy a longer, healthier life, rent a bike and race through the streets.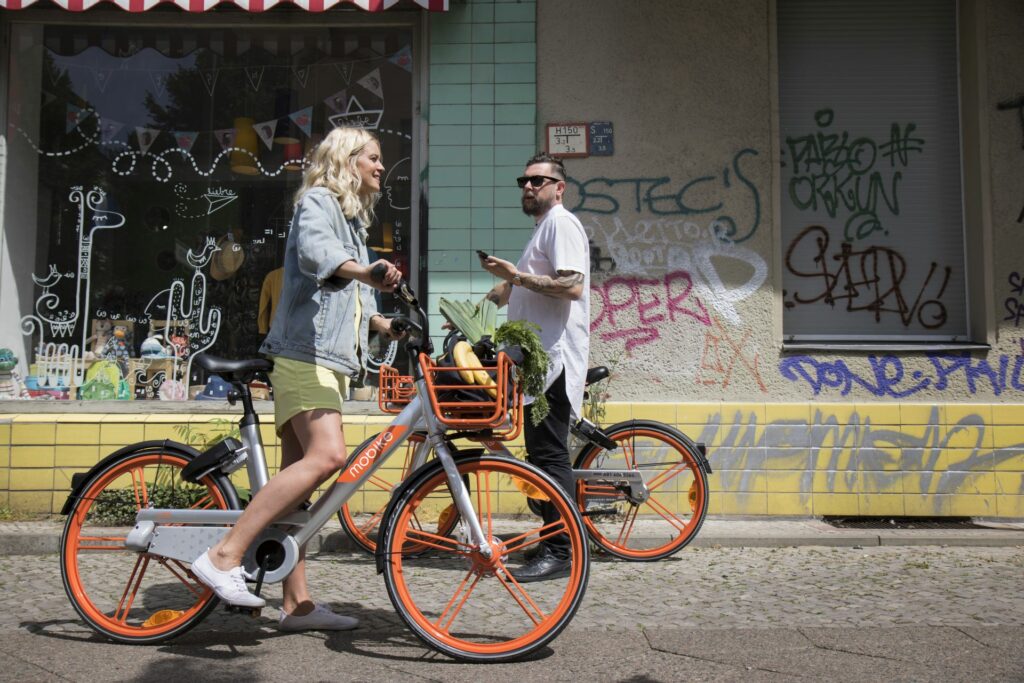 And not just that cycling is actually very popular in the beautiful cities of Vienna, Berlin, Amsterdam, Madrid, and Prague. Of late people have adopted the healthier habit and commute to work or cover short distances on rental bikes. Riding on a rental bike gives travelers a glimpse of the beauty of each particular city with their specific peculiarities, while also blessing them with the delightful pleasure of seeing everything at one's own time and pace.
So if you are in Prague and want to visit the Old Town, across the Vltava river, on to Kampa Park, Mala Strana and the Jewish quarter or if you want to explore the historical backyards of Amsterdam or even if you are in the city of dreams and capital of Austria, Vienna, and want to explore its extensive parks and important monuments then rent a bike with thrill and grace. 
Likewise, if you plan on observing the magnificent Berlin from a completely different perspective then do so on a rental bike just like the way the true Berliners do.
Exploring by bike is the perfect way of making the most of your stay in any city in the world. It gives you a whole new perspective about life, about people and above all broadens your vision in a true sense. It is because of this reason and many others that have lead to the creation of special bike paths and lanes in every city and country around the globe. So pull out a rental bike and race through to amaze your senses and soothe your spiritual side. Enjoy your life and the many adventures it has to offer and that too on a bike.