Personally, hiring a rental bike in Berlin is much more fun. You can cycle at your own pace and you can decide where the next bike tour takes you. But if you prefer to explore Berlin in a group on a bike, then one of the many guided bike tours through Berlin is recommended. Here's a small list for you.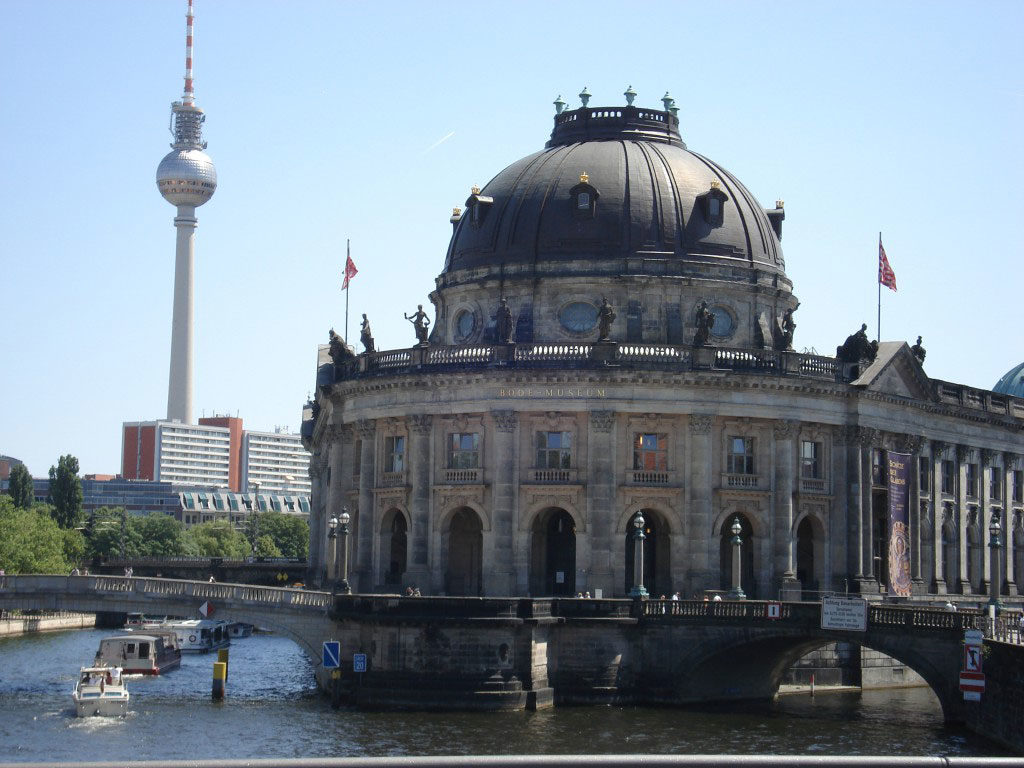 Classics & History
Highlights & Top Attractions
Embark on an exciting journey through Berlin's history and to many of the most famous sights. From Prenzlauer Berg, over to Museum Island, along the wall to the government district. Also for Berliners very interesting. View Tour
Along the Berlin Wall
With a local from Berlin, this tour takes you along the traces of the Berlin Wall. Past remnants of watchtowers and death strips from Bornholmer Strasse to Checkpoint Charlie. View Tour
Berlin of the 3rd Reich
On this tour of the 3rd Reich and World War II you learn more about the history, rise and decline of the Nazis and their consequences. It goes through the Jewish quarter, an air raid shelter, war-ravaged buildings and more. View Tour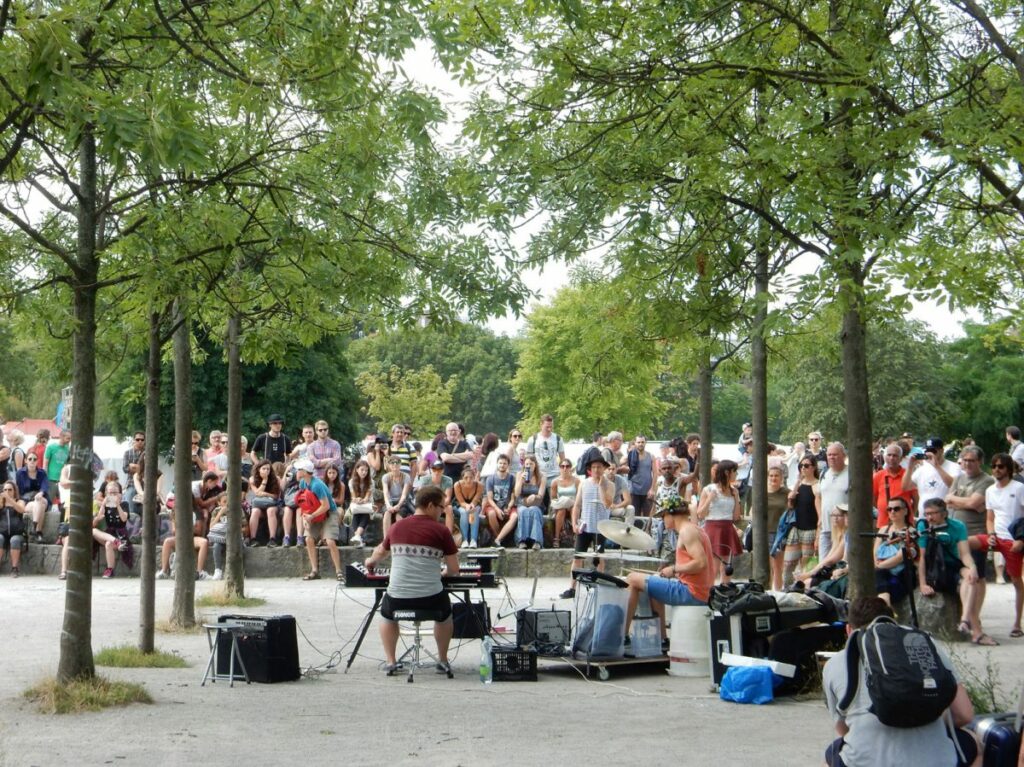 Kieze & Streetart
Kreuzberg and Tempelhof
On it goes through the streets of Berlin to the multicultural areas of Kreuzberg and Tempelhof. Including street art and great examples of urban renewal, eg. B. the airport Tempelhof. View Tour
Prenzlauer Berg
From the former border crossing Bornholmer Straße along the wall to Mauerpark and on to Bernauer Straße. Breweries, tenements, the oldest water tower in Berlin, to the Velodrome and the Zeiss Planetarium. View Tour
Street Art Bike Tour
Urban art and creativity can be experienced live on this guided bike tour through Berlin. Whether works of art on house walls, open spaces and parks. It's all there. In addition to graffiti and other street art you also learn everything about their origin. View Tour
The East unvarnished
A journey of discovery in bygone times. What has remained of the former GDR? And how was life in the East really? All this is experienced on this guided bike tour.
View Tour
Off the beaten track
Discover the unknown Berlin on this guided cycling tour. Away from the tourist streams you can experience hidden treasures and idyllic places, small streets and large parks as well as sleepy and trendy neighborhoods. View Tour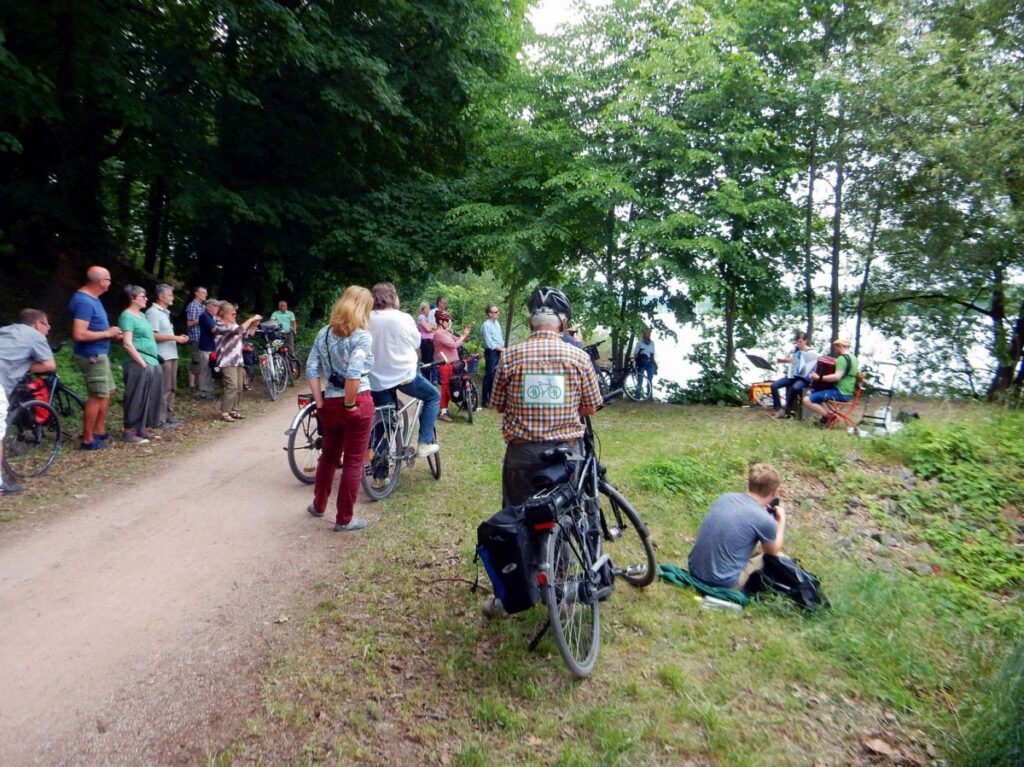 Special Tours
Poor but sexy
Discover the alternative Berlin by bike. Along the beautiful Spree and in the footsteps of squatters and real estate sharks, hipsters and party tourists. View Tour
Berlin by night
Berlin at night is again very different and you can experience this on this guided bicycle ride. You can explore the nocturnal Berlin by bike and see illuminated buildings, get to know the nightlife and experience other unusual places. View Tour
Winter Tour through Berlin
Even in the cool season, Berlin is easy to explore on a bike. Warmly dressed it goes on a ramble through almost eight centuries of Berlin history. View Tour
No bike at hand? Here you can find a bike rental in Berlin.
Note: This page contains affiliate links to getyourguide.com. If you would like to help carry the server and software costs of this website, then it would be very cool if you book through these links. For you, the tours are not more expensive and we receive a small commission. Thanks a lot for this.