Start at the S-Bahn station Jannowitzbrücke with a little dangling through the old Berlin. Remains of Berlin's old city wall still stand in Littenstraße and in the Waisenstraße you can find Berlin's oldest buildings (even though these were partially rebuilt in the GDR). Berlin's oldest restaurant "Zur letzten Instanz" has a great beer garden …
A beautiful gem is the Parochialkirche at the Kloster-/Parochialstraße. Continue on the Rolandstraße to Rolandufer along the Spree river back to Jannowitzbrücke.
Behind the Jannowitzbrücke immediately turn right along the Märkisches Ufer. Past the Märkisches Museum (Tip: A great museum about Berlin's history with great changing exhibitions and a sweet museum café) it goes on onto the Fischerinsel (fisher man's island).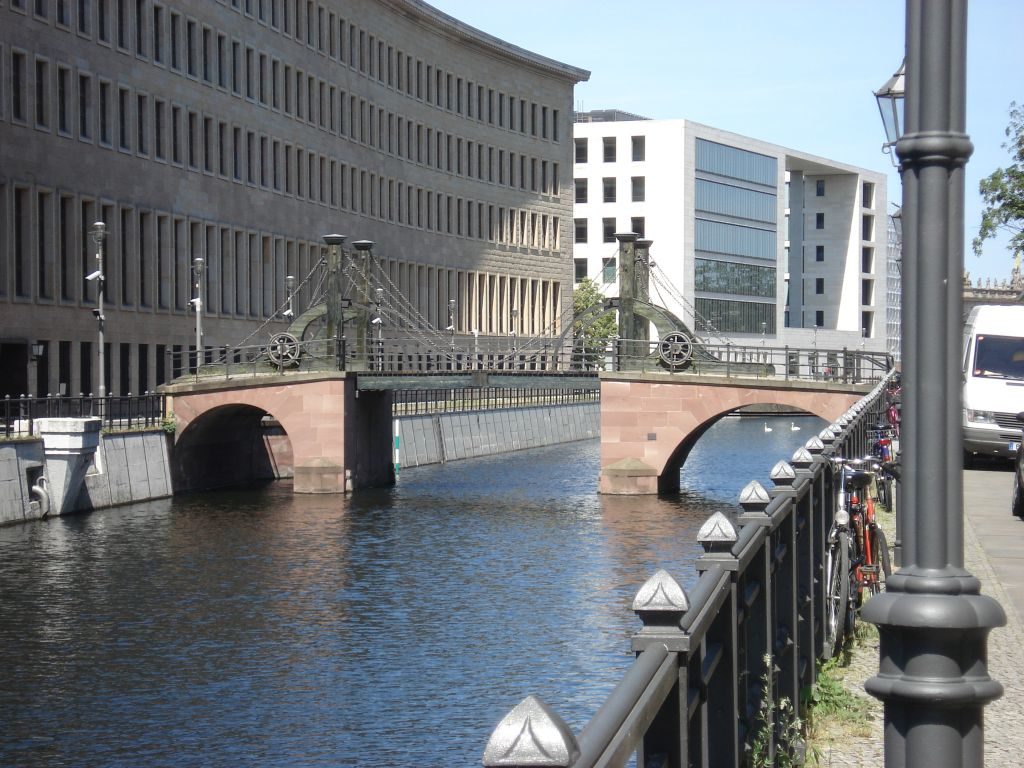 On the Fischerinsel you can cycle wonderfully on a concrete path for pedestrians and cyclists along the Spree. You discover houses that you do not even know as a Berliner.
At the Friedrichsgracht you can admire the Jungfernbrücke – the oldest remaining bridge in Berlin. At the same time it is the last bascule bridge, of which there have been nine in Berlin.
Behind Schlossplatz you cross the bridge, immediately turn right at Schinkelplatz and then cycle over the Schlossbrücke (one of my favorite bridges in Berlin) back to the Museum Island. The view with Lustgarten, Berlin Cathedral and TV tower in the background is just awe. On the Museum Island you can take a look around. The museums are all a must for every Berliner and Berlin visitor – especially the Pergamon Museum.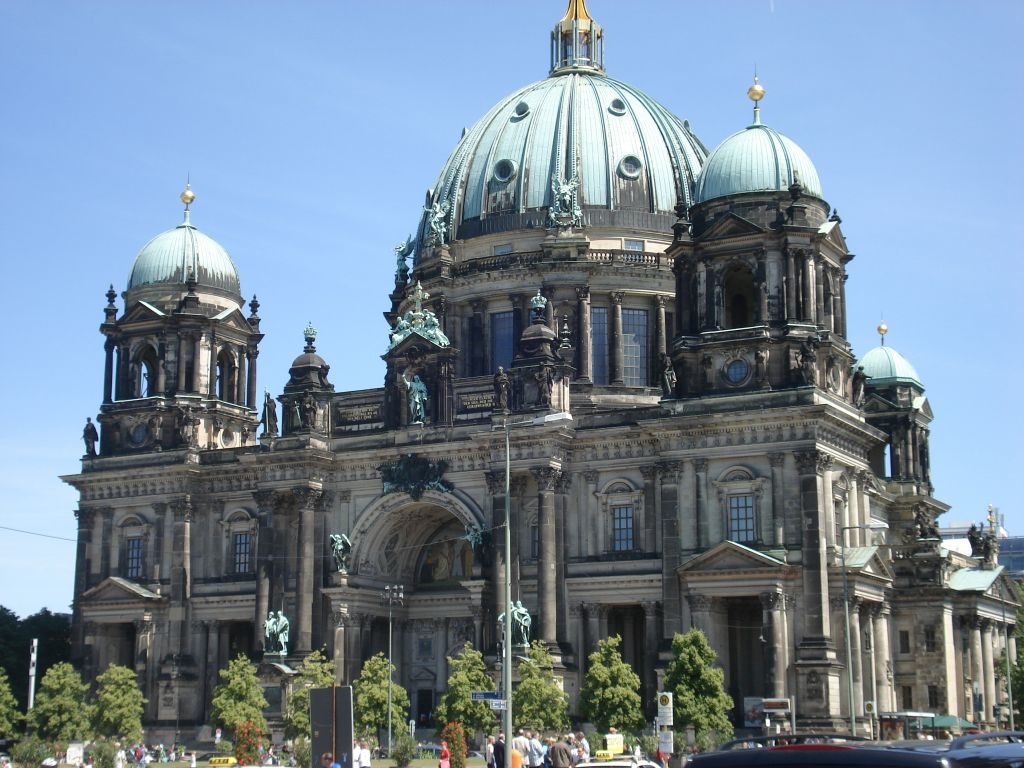 In Bodestrasse you leave the Museum Island, along the Kupfergraben. By the way, Angela Merkel lives in the yellow house, in front of which usually two policemen are patrolling ? Here just go straight ahead. A great way right along the Spree river. Past the Friedrichstraße, the main train station, the Federal Chancellery and further through the Tiergarten.
I drove back to the Lutherbrücker. If you want you can still cycle through Tiergarten. After the Lutherbrücker, the Magnus-Hirschfeld-Ufer brings you back to the main station.
Tip: The Zollpackhof on the banks of the Spree is my favorite beer garden in Berlin. It is a bit hidden from the crowds, you can hardly see it even from the foot path. Therefore, it is usually not very crowded. It offers everything that makes the beer garden heart beat faster ?
Continue along the Spree. The way is really great to cycle. Turn left at Friedrichstraße and right again at the Friedrichstadt-Palast into Ziegelstraße. You get straight into the Monbijoupark. In summer, the beer garden on the Spree is great for after-work beer and people watching ?
After the Monbijoupark through the James Simon Park and then past Hackescher Markt back to Alexanderplatz.
Need a bike? Find a bike rental in Berlin.
Don't feel like cycling alone?