We love Berlin by the water. Somehow its always calm, though it's always different. You can cycle here most of the time on a sandy path directly along the canal. It is really green and idyllic.
Berlin is perfectly summarized along the the Landwehrkanal. You will meet joggers, couples with dogs, latte macchiato mothers with their baby carriages, hipsters with never-ending beards, grannies going for a walk or some night owls sobering up on a park bench. Berlin from it's most beautiful side.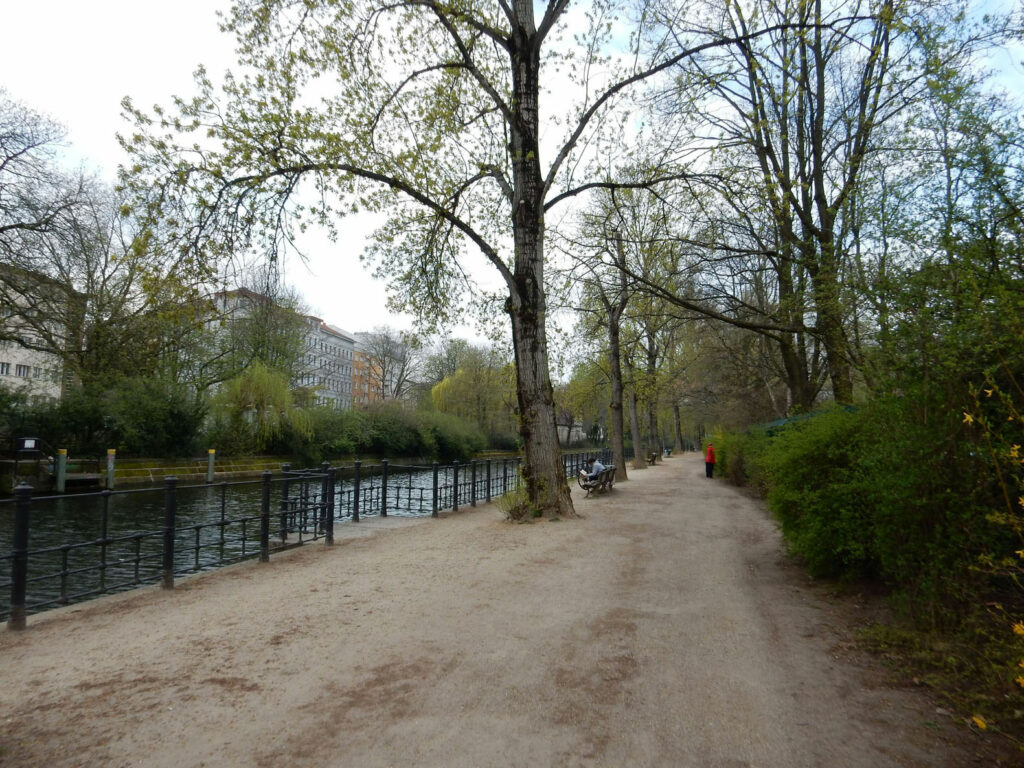 Add to that the architecture: dreamlike old buildings, 70s building sins, the Charlottenburg castle or the sugary allotments (Kleingärten) behind the Rudolph Wissel bridge. Along the Landwehrkanal you get a potpourri of Berlin's architectural history.
Start at Köpenicker Straße and follow the path along the water. The weekly market on Maybachufer takes place on tuesdays and fridays (a detour is worth it) and the Van Loon restaurant anchored at Urbanhafen (great cafe with a great atmosphere). At Hallesches Tor you cycle onto Gitschiener Straße. But even here you can almost always ride under the train tracks. Incidentally, this is also the plan of the initiative Radbahn, who want to extend this path to a bike lane. At Tiergarten you can say hi to kangaroos and lamas. Just keep cycling until the Olympic Stadium, where you can take the S-Bahn back to the city center.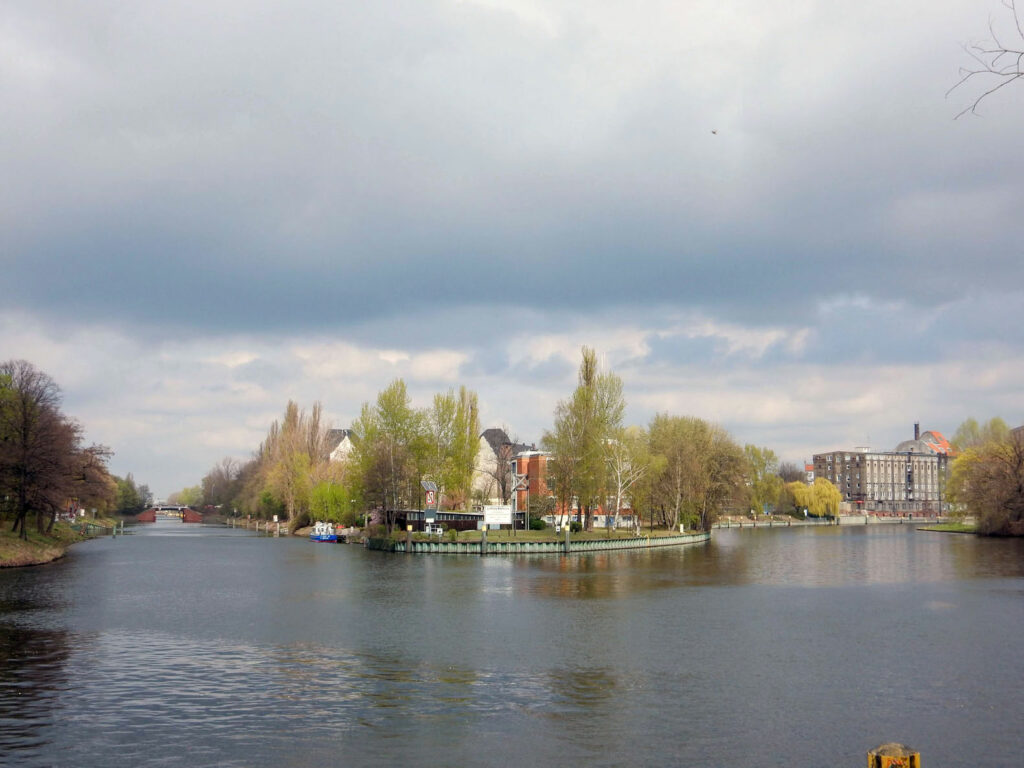 The tour is really varied as you drive through the different districts of Berlin. From Kreuzberg, via Tiergarten to Charlottenburg.
Need a bike? Find a bike rental in Berlin.
Don't feel like cycling alone?