Does the sight of scenic beauty spark your interest? Does the raw beauty of architectural buildings trigger excitement in you? While you adore such traits, you definitely want to experience these up close and upfront in the Hungarian capital of Budapest! And nothing can replace the charm of moving around in the city by a rental bike. You will not only discover the city at your own pace but you will also be able to cherish the little things that you might not otherwise get the chance of witnessing.
Budapest sure has to offer a little something for everyone
Get around the party town on a two-wheeler to enjoy its vibrant nightlife, flamboyant architecture, outdoor spas, delicious food and so much more. Budapest, the Alpha Global city has an exotic history to narrate and has a beautiful architectural treasure trove to offer. The abundance of hot springs make it a real treat to peddle past the city on a rental bike, making it easy for stopping by at one's own convenience. The bathhouses of the Turkish era or that of modern establishment really soothes one's nerves and gives off a fun and relaxing vibe.
On the other hand, mouth-watering food from goulash to other sophisticated delicacies drawn from Eastern and that of Central Europe sure does have to offer an exquisite touch to your journey through the city. Not forgetting to mention the important cultural institutions such as the Museum of Fine Arts, the Hungarian National Museum, Hungarian State Opera House, House of Terror and so much more which narrates the tales of Budapest's exquisite past.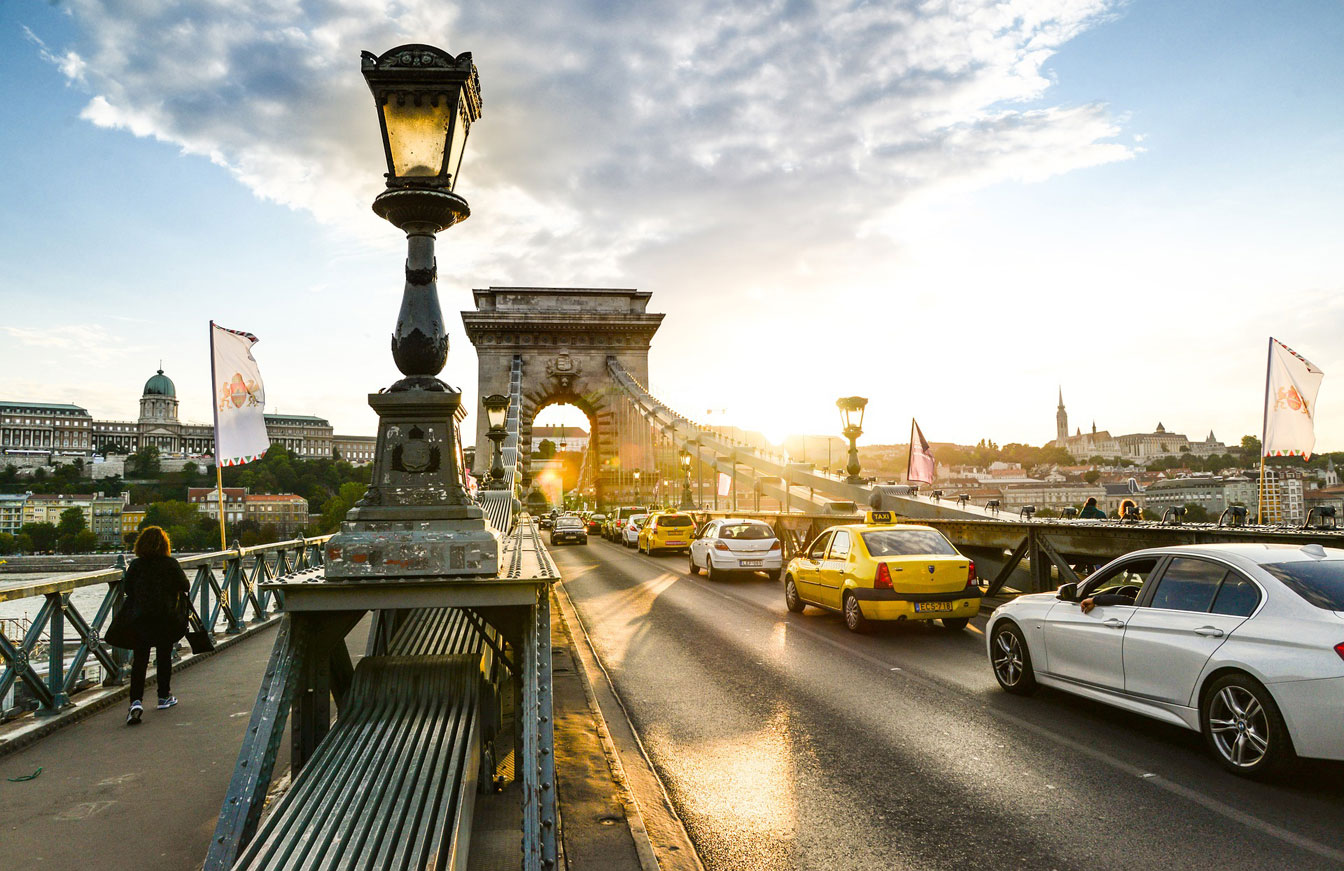 Worth mentioning and a must-visit on a rental bike is the UNESCO World Heritage Site located along the Danube River which has several notable monuments including Buda Castle, Hungarian Parliament, Fisherman's Bastion, Gresham Palace, Sźechenyi Chain Bridge, Matthias Church and the Liberty Statue. Roaming around this site, on a bike will give you a different kind of feels and thrill. The adventure will be worth your memories to be cherished for a lifetime.
The advancement in biking culture around town
The city has fast adopted the cycling culture over the past few years owing to its healthy aspects and thrilling nature. The sedentary lifestyle is more than enough to encourage such a drastic change. The cycling infrastructure has improved significantly and now more and more people, tourists and locals alike are adopting this healthy activity. However, it's always advised to familiarize oneself with Hungarian cycling rules before getting on tracks.
Hop on a rental bike for an added thrill
So what are you waiting for, go rent a bike in Budapest and have a brilliant time of your life. What better a way there would be than a bike ride along the magnificent sights and vibrant structures to fully cherish your stay in Budapest. Enjoying the heavenly cuisine while getting amused by the aesthetic cultural sights as you peddle past the Rome's streets will definitely be worth that of your time.